If you haven't heard about Mura CMS yet, then you probably haven't been looking for a ColdFusion-powered content management system (CMS). The best part about Mura CMS is that fact that it's open source. Yep, that means free!
After poking around and actually building, then launching a site driven by Mura CMS, I became pretty hooked. So to help other developers who might be considering Mura CMS, I threw together a quick video tutorial on installing Mura.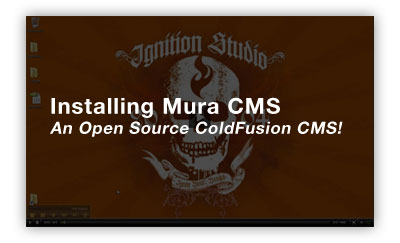 As you can see, it's most definitely not rocket science. If you have any questions or suggestions, please don't hesitate to let me know!
Peace.