Here's the deal ... I will build you a ColdFusion + Mura CMS powered web site and all you have to do is buy me a guitar. Now, not just any guitar of course! One guitar in particular that's been on my wish list is a Gibson Les Paul. If you have one, or something of similar value, let me know! I'm sure we can work something out. Need to see some of my recent work? No problem. I've blogged about several of my web site projects.
Inspired by Kyle MacDonald and his "one red paperclip," I'm sure somebody out there needs a quality-built web site that they can have full editing capabilities of and is willing to make a trade.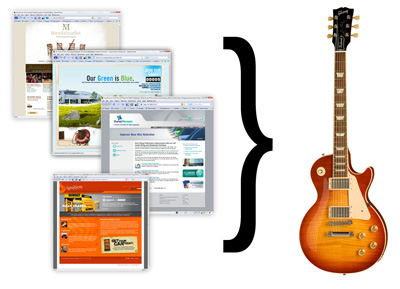 Interested? Let's talk!