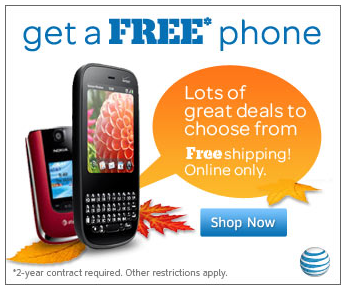 A co-worker of mine somehow spotted this ad while surfing the web today and I just had to share it. So, do you think this ad is for AT&T?
Are you sure?
Check out the Verizon logo on the top phone!
The funny thing is, I wonder how in the heck my friend even spotted it.